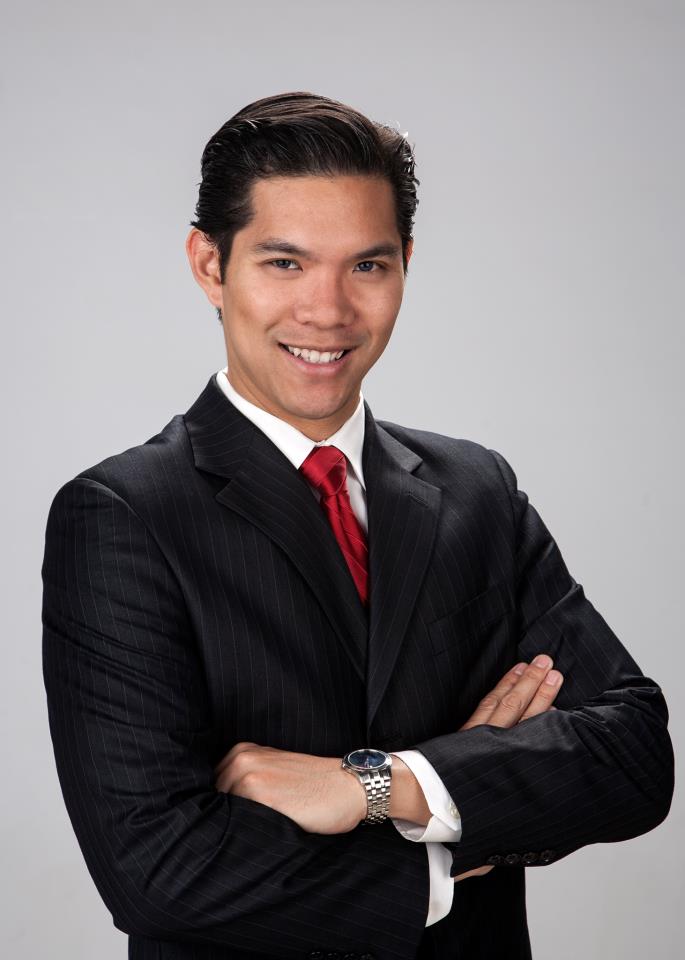 Attorney Bryan K. Nguyen, Esq.
Bryan Nguyen received his undergraduate degree from UC Irvine in 2003 and then pursued his legal education at Loyola Law School Los Angeles where he received his law degree in 2009. During that time, Bryan clerked at various firms such as Ducote & Frasca where he engaged in business litigation. Following that, Bryan accepted a law clerk position at the law firm of Freeman Freeman & Smiley in Irvine in its litigation department working on various insurance defense cases. Towards the end of his law school time, Bryan worked for an Elder Abuse law firm, Wroten & Associates.
In 2010, Bryan began his career in personal injury law at the Accident Attorneys' Group in Newport Beach, CA before joining the Injury Legal Center where he was the managing attorney.
In 2016, Bryan was associated with the Ted Wacker Law Firm on a traumatic brain injury case against a major trucking company on a disputed case that ultimately settled for $12.65 million. In 2018, Bryan settled a major auto vs. big rig truck resulting in substantial injuries for $750,000. In 2021, Bryan settled a wrongful death case for $250,000 involving a bicyclist versus auto case.
COMMUNITY SUPPORT
The Bryan K. Nguyen Law Group has been active over the past 5 years in support and charitable contributions with the CHOC Children's Hospital. Every year, the CHOC Foundation runs its annual fundraiser in support of the hospital and marks it off with the CHOC Walk in the Park at Disneyland. Attorney Bryan Nguyen and his family work together with local families and businesses to create awareness and fundraise to support the hospital.
The law firm is also active in supporting the local Heritage Elementary School PTA in Tustin, CA and has sponsored various events such as the annual Dino Dash and Robot Run events which is aimed at supporting the teachers and elementary school.
I was referred by a friend, and have had the best service given to me, Bryan and his team were on top of everything and took care of setting up everything for me. Whenever I had any questions or concerns, he was very fast in giving me a response and a answer. I definitely recommend Bryan and his team for any legal help that you need. I was hit by a uninsured motorist while in a work vehicle and Bryan and his team stepped in and helped me way more than my actual employer. Thank you for everything and making it a breeze to work with you guys.
10/10 would definitely recommend you work with Bryan Nguyen. He fought my insurance company to pay for $4,000 of medical bills. He was always responsive and helpful. I will recommend Bryan to all my family and friends. He is a quality guy that looks out for the underdog!
Bryan and his team has helped me and my family with two cases now! And both times they were amazing! Friendly, fast, and efficient! They don't sleep until they get you what you deserve! Thank you again for always taking care of me!
2020 was a beast for most of us!  In March, my car was T-boned by a young woman texting while driving a huge truck. I was shaken and sore but completely unaware of the extent of my injuries.  Two days later I received a phone call from a long-time friend who heard I had been in an accident and asked if I was OK and needed any help – that was Bryan Nguyen!
Bryan asked questions and listened with great care and much intent. After giving him all of the details and the necessary information about the accident, he asked me to relax and trust him.  It's been 11 months, many doctors' appointments, a new-to-me car (finally got my sunroof!), and more than a dozen calls to check on me and inform me.  It is now resolved and I received a much, much larger settlement than I anticipated!!  I am able to pay off the car loan, get more medical treatment and just move past the stress.
I can't think Bryan enough for his endless professionalism, abundance of time, and caring!
He took away my fears that legal "stuff" has to be combative and scary. With all the fear and frustration that 2020 brought, this was a wonderful light at the end of the tunnel!
Thank you Bryan and to each of your very patient and wonderful assistants!

Call us for consultation
If you would like to speak with someone directly